Anonymous: I know both Brendan and Jacqui had left the show. But if Brendan wasn't gay, do you think that Brendan and Jacqui would have worked? (Mainly asking this bc I love Emmett and Claire together).
Ha I'm not sure Brendan could handle Jacqui - she wouldn't put up with him, I don't think ;)
Hollyoaks Cast | This Morning | 17 May 2013
Brendan Brady | E4 3 Dec 2012
Liam makes Brendan a business proposition.
DOWNLOAD 
The Wedding Crash Aftermath | E4 14 Nov 2012
The fatalities from the horror of the wedding bus crash are revealed.
DOWNLOAD 
Spoiler Summary: Ste's Meltdown and Wedding Bus Crash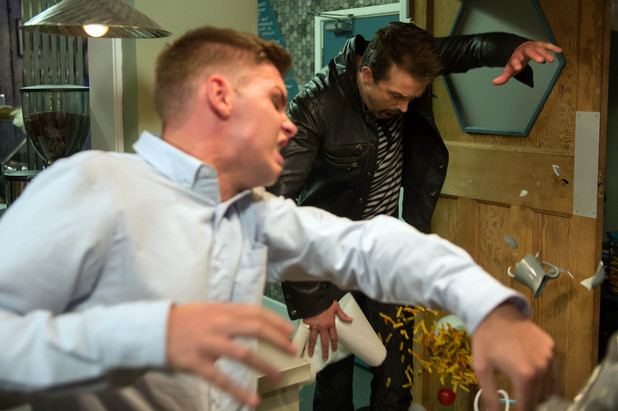 Hollyoaks revisits Ste Hay's aggressive side when his mother Pauline turns up in the village.

Ste (Kieron Richardson) is shocked when Pauline arrives on his doorstep unexpectedly, especially when he learns that his fiancé Doug Carter (PJ Brennan) was the one who invited her.

Pauline tries to play the victim when she realises that Ste wants nothing to do with her, but her nasty attitude soon becomes apparent when she calls her son "queer".

Struggling to cope with the situation, Ste begins to lose control of his own behaviour, and his ex-lover Brendan Brady (Emmett Scanlan) is later startled to see him smashing up the deli.

As Brendan tries to calm him down, Ste is shocked by his own actions and begins to consider that they're not so different after all.

In the end, Brendan saves the day for Ste by paying Pauline to leave the village, and she shows her true colours by taking the money over her son.

Livid that Brendan is still playing such a big role in Ste's life, Doug begins to realise that something needs to be done about him once and for all. But what?

Hollyoaks airs these scenes on Tuesday, October 30 and Wednesday, October 31 at 6.30pm on Channel 4.
(Source: DigitalSpy)
STE Hay loses the plot after his fiancé Doug Carter arranges for his estranged mum to pay him a visit. The alcoholic dragged Ste up and is disgusted that her son is gay. And the poor lad is left feeling more worthless than ever following her stay.

As our pictures show, he lashes out in a rage just as his ex-lover Brendan Brady walks in. Brendan manages to calm him down and the two have a long chat, with Ste getting a lot of stuff off his chest about his childhood.

But the heart-to-heart only ends up annoying his boyfriend Doug. The loved-up lad has spent months feeling pushed out by Brendan. But this time he is even more upset as he was the one who caused Ste to lash out.

An insider said: "Doug thinks it's about time Ste patched things up with his mum so he invites her round. "Her visit really affects Ste and he is forced to face up to so much." The scenes involving Ste and Brendan will be screened a week on Wednesday on Channel 4.
(Source: DailyStar)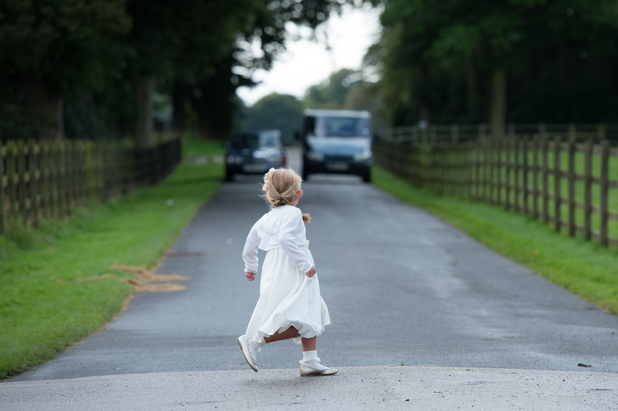 AT least two Hollyoaks favourites will be killed off in a massive fireball.
Viewers will watch in horror when a minibus goes out of control and blows up as three couples prepare to tie the knot.
Ste Hay and Doug Carter | E4 21 September 2012
Doug finds it hard to deal with Brendan's significance in Ste's life. And just as they reconcile and make the ultimate commitment, Ste receives a phonecall about Brendan…
Ste and Doug | E4 17 - 20 Sep 2012
E4 17th: Esther and Phoebe steal from Ste.
E4 18th: Ste is grilled by Callum about Ally.
E4 19th: Ste and Doug's evening doesn't go to plan when Ste tries to stop a break in at Chez Chez.
E4 20th: Leanne tries to repair the rift between Ste and Doug
Brendan Brady | E4 21 Aug 2012
The village react to Browning's arrest for Lynsey's murder and Cheryl forgives Brendan.
Who Killed Lynsey | E4 20 Aug 2012
A flashback to the murder of Lynsey Nolan.

DOWNLOAD 
Who Killed Lynsey | E4 17 Aug 2012
Who killed Lynsey …

DOWNLOAD